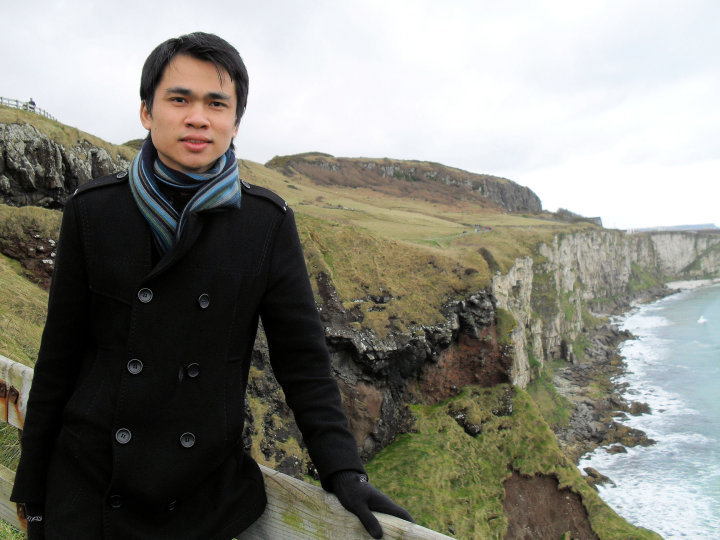 BDS(Malaya), DDS(Bristol, England)
FDS(RCS Edinburgh), MOrth(RCS Edinburgh)
MFDS(RCS England), MOrth(RCS England),
Specialty: Orthodontic (Braces)
Dr. Mah Eng Ching is a qualified Orthodontist specializing in children and adult orthodontics especially complex or multidisiplinary cases.  He graduated from University Malaya in year 2004 with Bachelor of Dental Surgery Degree and obtained his Membership in Faculty of Dental Surgery from Royal college of Surgeon of England in year 2008. In the same year 2008, he was awarded the scholarship from Ministry of Health Malaysia to pursue his doctorate degree in Orthodontics in Bristol,United Kingdom. Dr Mah completed his doctor of Dental Surgery (Orthodontics) from University of Bristol, United Kingdom and Membership of Orthodontics from Royal College of Surgeon of Edinburgh in year 2011. He was awarded the 3M clinical Prize (best clinical prize) during his post- graduate study in University of Bristol. Dr Mah has good interpersonal and communication skill, and managerial qualities. He is thus well-liked by his colleagues and friends. He has served in places where patients were from poorest communities in Malaysia and extremely disadvantaged in terms of receiving dental treatment. Dr Mah has worked in both hospital and clinic settings since his graduation and has thus acquired good clinical skills and patient management. He set up the Lanang Orthodontic specialist clinic in Sibu Sarawak in year 2012 and worked as the head of department till September 2015. He has been transferred back to Selangor, and working as head of units for 2 different clinics (Rawang Orthodontics Specialist Clinic and Klang Orthodontics Specialist Clinic) till march 2018. After he left government sector, he joined the private sector and teaching as a senior lecturer at Mahsa University till now. He helps Mahsa University train new dentists (Undergraduate) and future specialists(Postgraduate), he also actively involves in research with University Mahsa and other universities.
Working experience
1. July- December 2004 – dentist, Luyang Dental Clinic, K.Kinabalu, Sabah, M'sia
2. Jan- July 2005 – dentist, Queen Elizabeth Hospital, K.Kinabalu, Sabah, M'sia
3. July 2005- Jan 2007 – dentist , Hospital Besar Tawau, Sabah, M'sia
4. Feb 2007-Sept 2007- dentist, Hospital Queen Elizabeth , Sabah , M'sia
5. Oct 2007 – Aug 2008– dentist , Selayang Specialist Centre , Selangor , M'sia
6. Aug 2008-sep 2011- Specialist registrar , University Of Bristol Dental Hospital and Bath Hospital, United Kingdom.
7. Oct 2011- Oct 2012 – gazettment specialist/orthodontist at Klinik Pakar ortodontik ( Melaka Tengah and Klinik Pakar Ortodontik Lanang Sibu, Sarawak), M'sia.
8. Oct 2012-Sep 2015- Head of Department and specialist of Orthodontic at Sibu Government Orthodontic Specialist Clinic (Klinik Pakar Ortodontik Lanang Sibu , Sarawak, M'sia)
9. Sep 2015-Aug 2017 Head of Rawang Government Orthodontic Specialist Clinic, Selangor
10. Aug 2017 -March 2018 Head of Klang Government Orthodontic Specialist Clinic, Selangor
11. April 2018 onward – full time Orthodontist in private sector