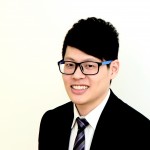 Dr Nick Pang Chong Lee graduated as Bachelor in Dental Surgery from University of Malaya in 2013.
He started his career pathway as a general dental practitioner in government service for almost 2 years. After gaining priceless experience by serving the public in Perak, he had decided to venture fully into private practice, he always keep herself up to date by attending seminars and tries to accomplish all aspects of general dentistry, including prevention, restorative and surgical techniques. Besides, he also has special interest in aesthetic dentistry. He is a highly enthusiatic and dedicated dentist who believes in giving the highest level of dental care and at the same time providing a quality service.
Outside of work, he enjoys playing badminton, watching movies and traveling.